ATTENTION ALL USERS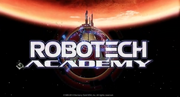 lol
The Robotech franchise has experienced a surprising resurrection recently. Mid-2013 saw the release of Robotech: Love Live Alive, a feature-length film detailing the life of Lancer after the end of the show. The end of that year saw the creation of a new Robotech comic book series, Robotech/Voltron, crossing over the two famous shows from the 80s that brought anime to the states. That continued into this year. The next step, logically, is an announcement for the release date of Robotech: Shadow Rising.
Or... Something totally better than that.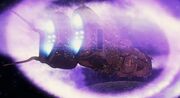 Yes that's right. Harmony Gold USA is currently running a Kickstarter to fund a start to a brand-spanking new series of Robotech. That's right. Not a movie, not a special, not a music video collection. A whole new series, based on ideas that Carl Macek had had when Malibu comics offered him the chance to write his own Robotech series. It will dive into the ever mysterious timeline of The Sentinels, and will feature "the children" of the Robotech characters (literally or not, I have no idea) diving into fantastic adventures. This is exactly what the franchise needs; a new start bringing a new head to the franchise while also tackling the holes left by previous projects. Plus, look at that SDF-3 model. Glorious.
It looks amazing. You can see more at their Kickstarter homepage. You should all fund it, because it's awesome and a perfect chance. As of July the 4th at 8:35 pm, they have raised $14,384 of their $500,000 goal, allotting to about 4%.
~ Quinton Kyle Hoover
Ad blocker interference detected!
Wikia is a free-to-use site that makes money from advertising. We have a modified experience for viewers using ad blockers

Wikia is not accessible if you've made further modifications. Remove the custom ad blocker rule(s) and the page will load as expected.