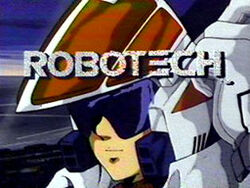 For other meanings of "Robotech", please see Robotech (disambiguation).
Robotech is a animated science fiction franchise produced by Harmony Gold USA. First released in 1985, it spans 85 episodes. Since then, the universe has been expanded in numerous spin-offs and official sequels.
Television and movies
Novels
Original Jack McKinney Books
Del Rey Omnibus Paperback Editions
Other
Comics Books
The Official How to Draw Robotech
Video Games
External links
Ad blocker interference detected!
Wikia is a free-to-use site that makes money from advertising. We have a modified experience for viewers using ad blockers

Wikia is not accessible if you've made further modifications. Remove the custom ad blocker rule(s) and the page will load as expected.